About "Caves of Thunder" - by Rob Gould (1993)

beautiful and dignified, a great electronic album, very different from the sound of Robís band Fula
, but the same dramatic, melodic principals are all in place, though used to different effect
Paul Baker - soundscapes ARFM radio






track listing
1.Caves Of thunder 2.Long Gone Strongman 3.World of Circles 4.Myst
5.Dani Tribal Music 6.The Opium Den 7.Dreaming of You 8.The Descent of Man
9.The Whale 10.Heavenly 11.Pulse 12.The Sea of No Tomorrow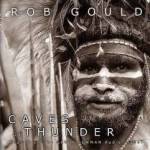 To compliment the release of Wookey, a special 10th Anniversary release of Caves of Thunder was released in December 2003. The cd contains the 18 minute title track which was first aired in 1993 as the soundtrack to Gavin Newman's audio visual film of the the same name.
Gavin's spectacular shots and animated sequences of the British 1992 cave expedition to the remote country of Iryan Jaya show footage of the worlds largest underground river, never before photographed subterranean passages and rare images of the Dani tribes people, believed to have been cannibals until the late 60's!
This release contains 11 extra pieces, most of which were recorded with Gavin's AV in mind, but due to the films scheduled length were never used.
Two other unreleased works, Long Gone Strongman and World of Circles, recorded at Red Wedge Studios in Hampton Court, London in 1990 have also been added.
The track Caves of Thunder itself was recorded in Manchester at Rodent Studios featuring the extraordinary voice of Nadeen Plant and the extremely talented Mr. Phil Craigie on guitar.
The "Caves of Thunder" cd is currently available from this website.
"Caves of Thunder" cd (jewel case and booklet) is now available to order from this website. £7.99 + free postage worldwide.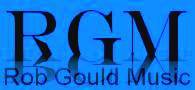 © Rob Gould. All Rights Reserved.