About "China - Beneath The Wall" DVD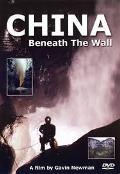 The follow up to the multi award winning Wookey Exposed tells the story of big river cave exploration in central china.
Follow British explorers as they attempt to link together two of the largest and most spectacular cave systems, The Great Doline (considered by many to be the biggest natural hole in the world!) and The Great Crack, a natural limestone gorge over 200 metres deep (and in places, just 2 metres wide!)
The DVD also contains Bonus Material: Socorro - Island of Angels, which magically captures diving with the Giant Mantas of Socorro Island, and To Save The Whale. The trailer of Gavin's new film following a Greenpeace expedition as they attempt to save endangered whales from a fleet of Japanese whalers amongst the icebergs of the Southern Ocean.

China - Beneath The Wall - DVD can be ordered online by visiting www.gavinnewman.co.uk.



Gavin Newman

Gavin is a freelance extreme sports photographer, adventurer and award winning film maker for whom Rob Gould has written three soundtrack albums, 'Caves of Thunder', from the Audio-visual of the same name, 'Wookey', from the cave exploration and cave diving documentary 'Wookey Exposed', and 'China', from the forthcoming film documentary on cave exploration in China entitled 'China - Beneath The Wall'.
Gavin has added special sound effects and source recordings to each of the Rob Gould soundtracks and has been heavily involved in all stages of the writing process throughout.
For more information on Gavin Newman and his work, see Gavin Newman Action Photographics.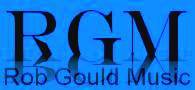 © Rob Gould. All Rights Reserved.