About "When the Stars Threw Down their Spears" EP - by Rob Gould (2005)



track Listing
1.When The Stars Threw Down Their Spears (full version)
2.When The Stars Threw Down Their Spears (part 6) (full guitar version)

This EP, taken from the album China, features the full 14 minute version of When the Stars Threw Down their Spears, which was nominated in the top 10 tracks of 2005 by Classic Rock Society members.
The track features Strangefish members Julian Gregory - violin, and Paul O'Neill - jen solo.
The bonus track has stunning added guitar parts from Jason Gilman.
"When the Stars Threw Down Their Spears" EP cd is currently available from this website.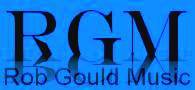 © Rob Gould. All Rights Reserved.