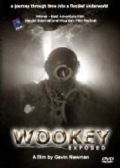 Filmed and produced by Gavin Newman this award winning film looks at the spectacular discoveries made
by successive generations of explorers and joins the latest team to take up the challenge.
Using specially designed camera systems we follow the divers to the very limits of the exploration as they attempt to push on into the darkness beyond the end of Wookey Hole.
The DVD also features an original Rob Gould soundtrack, available on cd entitled "Wookey"

Wookey Exposed - DVD can be ordered online by visiting www.wookeyfilm.com.



Gavin Newman

Gavin is a freelance extreme sports photographer, adventurer and award winning film maker for whom Rob Gould has written three soundtrack albums, 'Caves of Thunder', from the Audio-visual of the same name, 'Wookey', from the cave exploration and cave diving documentary 'Wookey Exposed', and 'China', from the documentary on cave exploration in China entitled 'China - Beneath The Wall'.
Gavin has added special sound effects and source recordings to each of the Rob Gould soundtracks and has been heavily involved in all stages of the writing process throughout.
For more information on Gavin Newman and his work, see Gavin Newman Action Photographics.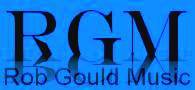 © Rob Gould. All Rights Reserved.