Rob Gould - "Caves of Thunder" - Reviews
Rob Gould
Caves of Thunder

The special 10th Anniversary Edition of the Rob Gould work 'Caves of Thunder' brings together more music than the original release.
The opening eighteen plus minutes of the title track was originally written to accompany an audio visual presentation by Gavin Newman, with whom Rob worked with later on 'Wookey'. 'Caves' opens with some brooding almost menacing chords as a backdrop to an intriguing voiced 'commentary' which presumably includes the voice of film maker Gavin and some of his assistants while making the visual part of the 'Caves of Thunder' package. The piece sparks into life at the end of the commentary's countdown, building with lighter chords drawing in the listener. A quick glance at the photos on the sleeve soon has the imagination linked into the feel and mood of the music.
Thunder and lightening sound effects change the mood of the piece to a gentler more relaxed theme, this in turn changing again as a pulsating rhythm, with tribal overtones takes over. Another change of mood as this beat fades to introduce a delicate, gentle passage of textured keyboards, drifting gently until a bass beat heralds another change to a quicker, more urgent passage with interesting voice backgrounds, changing from sounds of children to jungle noises. These voices bring in another gentle waves of keyboards gradually building in intensity and bringing in some soaring guitar from Phil Craigie and haunting vocals from Nadeen Plant, as the piece builds to a distinguished close.
Nine shorter pieces follow, Long Gone Strongman, a gentle reflective piece with depth of sound giving the feel of hidden inner strength. World of Circles has gentle organ holding the interest with clever layering of sounds and brief glimpses of percussion.
Myst continues in the same vein but has a feel of added mystery with some strange effective echoes. Dani Tribal Music is an interesting snap shot of chanting voice layered with some dramatic chords.
The music continues with The Opium Den, Dreaming of You, The Decent of Man and The Whale and Heavenly, all fairly short pieces all demonstrating the characteristics and interest previously mentioned.
Pulse is a longer track with an air of expectancy building to the point where the Pulse of the title kicks in with spectacular, dramatic effect. The track then pounds, melodically, along, the pulse never slowing but there is a changing feel to the music as it progresses. Other sounds and layers give new directions to the track without the central pulse ever becoming insignificant.
The closing track, The Sea of no Tomorrow has the same dramatic, almost classical feel as earlier tracks bringing an intriguing album to a beautiful, dignified close. A great electronic album, very different from the sound of Rob's band Fula, but the same dramatic, melodic principals are all in place, though used to different effect.
For more information please check out Rob's website www.robgould.co.uk

Paul Baker

Feb 2004






Rob Gould
Caves of Thunder


This CD by Fula's keyboardist is inspired by a British cave expedition to the world's largest underground river in Iryan Jaya, New Guinea.
Rob uses a mouth-watering array of keyboards to create 12 themed cinematic- soundscapes that'll appeal to fans of Tangerine Dream and admirers of solo Gabriel's rhythmic experimentation.
Former Fula vocalist Nadeen Plant provides instrumental voice and Phil Cragie guitars on the opening 18 minute title track (soundtrack to Gavin Newman's audio-visual film), using sampled dialogue to set the scene as explorers prepare to enter this dark, dangerous, subterranean world; local Dani tribes believe it's inhabited by demons! The mystery and beauty of the caves, spectacularly revealed by the explorer's camera lights, is translated for us into sonic pictures, best experienced on headphones. See www.robgould.co.uk

Dave Kennedy

Feb 2004






Rob Gould
Caves of Thunder


Gould Stuff. When Rob Gould collaborated with Gavin Newman to provide the music for his audio visual sequence Caves of Thunder and the film Wookey Exposed it formed an ideal symbiosis.
As reported in Descent (174), the soundtrack to Caves of Thunder - plus eleven more tracks - was released as a CD and the music from Wookey Exposed was on its way. The commercial pressing is now available....
The CDs offer a great evening's listening; moody and dark, cold and challenged, you can sit back and wish you were there (except perhaps for the scary bits!). If you missed the original release of Caves of Thunder you'll enjoy the use of genuine inter-caver radio conversations, recorded underground and woven into the soundtrack.

Chris Howes
Desent Magazine (issue 176)
Feb 2004






Rob Gould
Caves of Thunder


Cavers who have experienced Gavin Newman's latest audio visual show, Caves of Thunder will no doubt remember the lengths he went to, trying to get copyright clearance for using existing music. In the end, he approached Rob Gould who composed a number of tracks which suited the mood Gavin wished to portray alongside the taped sound effects he collected during the trip (to Iryan Jaya). Robs evocative music has now been released on cassette format (circa 1994)(available on cd soon).
Chris Howes
Desent Magazine
June 1994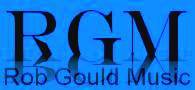 © Rob Gould. All Rights Reserved.