About Rob Gould
To download a free exclusive track from the Rob Gould CD release 'CHINA'
Click on A Billion Ghosts - Part 5.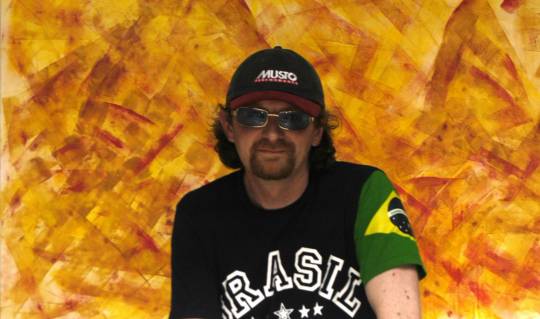 Rob Gould, keyboardist, tunesmith and producer of neo-prog band Fula, (Awarded Best Performance of 2003 for the Classic Rock Society), and keyboard player for Brazilian celtic prog metal band, Ashtar, has produced many solo recordings. In 1993, he teamed up with Gavin Newman to work on the award winning "Caves of Thunder" audio visual to much critical acclaim. 10 years on they have teamed up again, with Rob providing the soundtrack to Gavin's latest film "Wookey Exposed" and their next collaboration, The China Caves Project, with the cd, CHINA, now available from this website.
In 2004 Rob appeared live on two occasions at the famous Radio Caroline station performing tracks from 'China' , Caves of Thunder and Wookey as well as songs from the Fula back catalogue. He also appeared on ARFM Radio as special guest of presenter Paul Baker.


In 2005, Rob joined Brazilian celtic prog metal supergroup, Ashtar for their european tour, and is now a full member of the band. Ashtar recently recorded a live dvd in Niteroi, Brazil, which will be available in 2006. Ashtar Diary
The atmospheric, cinematic soundscapes of Rob Gould provide the listener on one hand with moments of haunting beauty, serenity and light, but on the other, darkness, drama and unease. Occassionally likened to artistes such as Pink Floyd, Tangerine Dream and Mike Oldfield, Robs music is however too diverse to pidgeon-hole.
Take your ears to the Listening Post.
For all the up to date news on Rob Gould and Fula go to Latest News.
For information on how to order music by Rob Gould and/or Fula click on Shop.
Get in touch with Rob directly if you have any enquiries via the Contact page.


. An odd history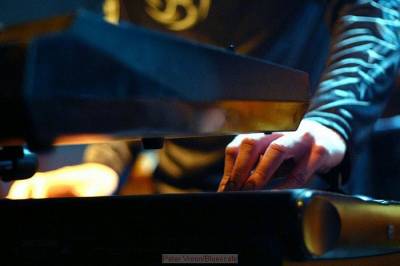 Rob's first band "Synthetic Brain" (Psychadelic Space Rock) performed their first gig in Buxton, UK in the summer of 1983 and evolved in to the cult progressive goth band "Masque".The band also contained original Fula vocalist Nadeen Plant and drummer Greg Boulton.
Brief progressive rock flirtations with "The Fragrant Cellar Trio" and "Doctor Volospion" followed but in 1988 Rob left the security of being in a band to concentrate on his own recording.

By 1993 Rob had made over 400 "home" recordings. Latter recordings were developed into music for Gavin Newman's audio visual "Caves of Thunder".
In 1994 Rob felt it time to start a new project, namely Fula, which, 3 albums, a few line-up changes and many gigs later, is still going strong.





About Fula and The Rob Gould Band

The name Fula was taken from the bleak and remote Shetland island of "Foula". The band have been together since 1994 when Rob needed "real musicians" to compliment new songs.Nigel Moss (bass guitar), who has been with Fula thoughout its history, Jason Gilman (guitar) and Nadeen Plant (vocals) soon joined. An old Alesis rhythm box was used until 1997 when it was replaced by ex "Masque" drummer Greg Boulton.This enabled Fula to progress from a purely writing and recording project to live performance as well.
In 1998 Fula appeared at the now legendary (and sadly one-off) BADAM '98 festival, the bands faithful rendition of Pink Floyds "Shine On You Crazy Diamond" bringing the house down, encompassing the very spirit of the event.
The super-talented Zoe Stafford was brought in to the Fula fold in early 1999, when the band went from strength to strength.
The whole of that year was taken up with writing, recording and touring material from the acclaimed "Dark Matter" album.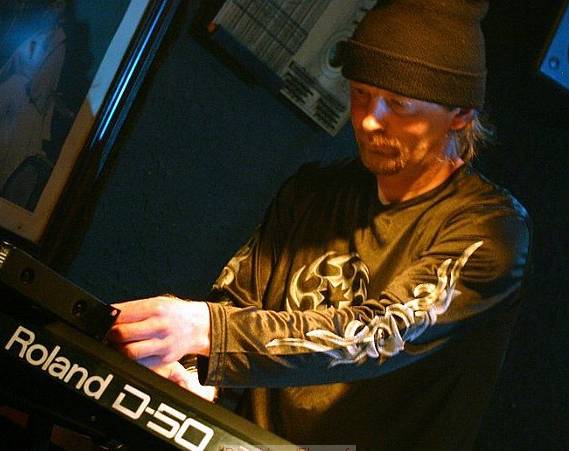 The band continued to record and perform and in 2002 "The Beautiful, the Delicate and the True" cd was released featuring Josie Bostin (vocals). At the same time Fula's earlier recordings were made available for the first time on cd entitled "Songs From Beyond The Merrygolight".
Both Josie and long time band member Jason Gilman left Fula in the fall of 2002 but exciting replacements in Simon Lind (guitar) and Fiona Ford (vocals) were found.


In 2003 the band re-united with former "Dark Matter" vocalist Zoe Stafford (left) for 3 special performances. Firstly at the George, Buxton, then Rotherham for the Classic Rock Society, (for this gig Fula recieved the BEST PERFORMANCE 2003 AWARD at the annual BOTY - Best of the Year - Awards ceremony),and back again in Buxton at Mood where Rob and Zoe performed a special unplugged set joined by Nigel, Greg and former guitarist Jason for the encore.
Fula gave their last performance in February 2004, again for the Classic Rock Society supporting Dutch progressive rock legends Plackband.
The band recently re-united in September 2005, under the banner of The Rob Gould Band, to headline the Harvest Moon festival in the UK.
RGB continue to gig with many Fula members contributing to the live performances. See Gigs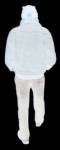 © Rob Gould. All Rights Reserved.