Latest News
November 9th 2009

Three edits from the forthcoming Rob Gould cd, Away With The Fairies, are now available from this website.
The first, Cloud Cuckoo Land, features the haunting voice of former Ashtar vocalist, Fernanda Gollo.
Secondly, an edited version of Awakenings, which was co-written with incredible pianist and composer, Julie McKay, and the third being the title track from the new album.
News about album completion, launch and release date to follow












August 20th 2009

Positive news regarding my hands. They seem to be functioning as normal again, allowing me to ease my way back into playing. The forced break has allowed me to re-define my approach and ambitions for the future, so I am looking forward hopefully, to new beginnings and continued musical nonsense :-) All the best everyone, and thankyou for stopping by.. some latest news below.. Rob x
Work continues with Dave Winstanley, and another track is now almost complete. The song, "When You Walked The Earth", features Faith Hunter on vocals, John Hackett, flute, and, of course, Rob on keys. The EP CRS Follies, including Rob's version of DW penned February, is due for release very soon! An exact date will be posted on here, with a 'purchase cd' link added too
The next Rob Gould solo cd is to be called Away With The Fairies. It is hoped that an exciting and talented pianist will join Rob on some of the recordings. More news on this soon
More news on Fula and Dark Rift Theory to follow...
March 30th 2009

Plans for any live appearances by Rob with either Fula or The Rob Gould Band have had to be put on hold for the time being as Rob is suffering from Reynalds Syndrome. The condition, effecting Robs hands, seems to have been brought on by our long cold and damp winter this year in England.
This won't stop studio work, and Rob, has been recording 2 more tracks for David Winstanley's CRS Follies. The songs, penned by Mr. Dave, are in complete contrast to each other; one, a heartfelt ballad entitled When You Walked The Earth (think Peter Hammill meets Kate Bush - and you're not too far off the mark!)..the other, a longer experimental, almost atonal, atmospheric piece, called Portrait Of a Lost Soul.
Rob has also contributed keyboards to a track composed by John Patterson, (Fula drummer) which will be used as backing for a special "drum-off" between John and The Verve's Pete Salisbury. More details on date and venue for this one-off charity performance soon.
More recordings have been added to the next Rob Gould solo cd (working title: The Lightness Of Being). It is hoped that the new album will be ready for release in the summer.



February 4th 2009

Both Rob Gould and Fulas Nadeen Plumtree featured in the Classic Rock Society's Best of Year top 10s. Rob was 5th in the 'Musician of the Year' catagory, and Nadeen finished 7th in the 'Female Vocalist' chart.
Fula News

Work has begun on the new Fula album with drum and loop tracks being committed to tape. It is hoped that the album will be ready for the summer.
Rob Gould News

Work continues on Dave Winstanley's project with the Rob Gould recording of Dave's February available on EP soon. The cd will feature other artists such as Huw McDowell (ELO), Denny Laine (Wings), Gonzalo Carrares (Karnataka), Martin Orford (IQ) and Heidi Jo Hines. The EP is titled CRS Follies 1. News on release date and availablilty soon.
Fulas Nadeen Plumtree and John Patterson have also added their talents to the tracks Someday Somewhere and The Circle Song due for release on a second EP at a later date. + two other pieces penned by Mr. Winstanley are currently underway.


Latest News Archive 2008
Latest News Archive 2007
Latest News Archive 2006
Latest News Archive 2005
Latest News Archive 2004
Latest News Archive 2003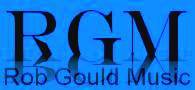 © Rob Gould. All Rights Reserved.