Latest News 2007
December 18th 2007

Rob Gould News

The new Rob Gould solo cd, Dome, is now available to buy from this website. Apologies to all concerned for delays due to problems due to duplication / imaging issues.


November 11th 2007

Rob Gould News

The release date for the new Rob Gould cd, entitled Dome is set for December 4th 2007. The cd can be pre-ordered from this website. Click on the icon to read all about it, and free downloads from the album.

Fula News

Fula were on top form in the studio last weekend with 4 tracks re-recorded featuring Eduardo Capella on guitar. The tracks are Dark Matter, Insanity, Cynthia and A New Advance. These tracks will appear on the Fula myspace site in the next few weeks. More details soon.
October 19th 2007

Rob Gould News

The music for the new Rob Gould cd, entitled Dome, is now ready for release (finally!). A few finishing touches to the artwork and sleeve notes and then off to the duplication factory. It is hoped that it will be available to buy by the end of November 2007. Official release date to be announced as soon as known.
Special thanks to the Buonomano Lab for allowing me to use the cover image, which incidently shows changing colours that reflect how a brain cell network evolves over time in response to stimuli. All will be revealed soon! :-)
Fula News

Fula will be in the studio next month to re-record some "Dark Matter" material. Also, new material is being written for a possible new album in 2008.
New Fula guitarist Eduardo Capella will feature on the recording, and it is hoped that Arilyn guitarist Jürgen Kaletta will be adding musical contributions.



June 17th 2007

Rob Gould News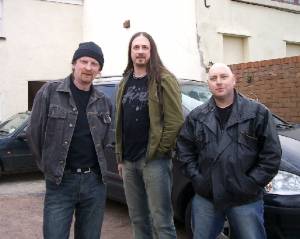 Finally, 2 years after the release of the fantastic single "All around the World" by Progaid, the money raised has been given away to save the children.

The money; 10.500 Euro will be spent on helping children in South East Asia.
You can still buy this single at www.progrock.co.uk. 5 English pounds... all inclusive....



There may be a slight delay on the release date of DOME. This is to enable time for some special recording by none other than Fula's Nigel Moss on "earth guitar"!
Special congratulations go to Christian Külbs from Arylin and his new wife, Carina on the occassion of their wedding day! Arilyn Fotolog
May 18th 2007

Rob Gould News

The new Rob Gould cd, Dome, will be released on Monday July 9th, 2007. Jürgen Kaletta of Arilyn has added some amazing 'Space Guitar' to the piece.
The cd is available to pre-order from this website.

Christian Külbs of Arilyn is to sing on the new Gould / Winstanley song Someday, Somewhere. More news on this soon.
Times for the two 20 minute Rob Gould performances at this years Health and Healing Festival at The Octagon, Pavilion Gardens, Buxton, Derbyshire are as follows...
Saturday 23rd June, 12.30pm.
Sunday 24th June, 4.20pm.



March 24th 2007

Rob Gould News
The new Rob Gould solo cd release DOME is "almost there" with guitar parts being added by Eduardo Capella and Nigel Moss respectively. There will be a release date annoucement soon.
Work continues on the David Winstanley song, Someday, Somewhere with bass and vocal to be added in the next two weeks.
2 new reviews for the Rob Gould - Rendezvous With Rama cd are now posted. Visit Rama reviews
Work is under way on a new Rob Gould - 'music therapy' cd as 'juxtaposition' to the slightly un-nerving Rama and Dome recordings. It is hoped that this latest work will tie in with the forthcoming Health and Healing Festival appearances in 2007.
Fula News
Sad news here. Guitarist Steve Higgins has left Fula due to family and work commitments. This leaves the band looking for a new guitar player. Interested parties for the vacant position can contact Rob via this website.
The news has, of course, had a knock on effect regarding forthcoming gigs, particularly in May with Arilyn. Fula were to be supporting the brilliant German neo space rock pioneers in May as part of Arilyn's forthcoming UK tour.
The First Floor Club in Derby on Saturday 5th May, 2007 is still going ahead with exciting bands Soliloquy and Dead Like Harry now supporting Arilyn . Tickets for the event are on sale from the venue or The Victoria Inn in Derby priced £6 in advance. (£8 on the door). Tickets will also be available online from www.seetickets.com
Arilyn will also be appearing on Paul Baker's Soundscapes Show on Sunday 6th May - 2pm-5pm, at the Hark To Towler in Tottington, Greater Manchester on Friday 11th May and finally supporting Spocks Beard for Rotherham Rocks 2007 on Saturday 12th May.
See www.arilyn.de for further tour details and news on their forthcoming cd release, Alter Ego.
Fula will be performing live as soon as a new guitarist is found.
Ashtar News
Ashtar are busy in the studio working on their latest cd album From the Otherside. The band are currently in Sao Paulo, Brazil recording and mixing. More news soon.........



January 15th 2007

Happy New Year!!!...and welcome to the new version of The Official Rob Gould Website. The site now includes features on The Rob Gould Band, Fula and Ashtar, and an updated discography and listening post, with many more tracks added.
Latest News Archive 2008
Latest News Archive 2007
Latest News Archive 2006
Latest News Archive 2005
Latest News Archive 2004
Latest News Archive 2003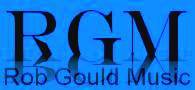 © Rob Gould. All Rights Reserved.