The Broken Road has been voted 'no.1 album of the year 2012' by ARFM Soundscapes Radio
"The Broken Road" cd (jewel case and booklet) is now available to order from this website. £8.99 + free postage worldwide.


Also available to download from i-tunes etc.






this is the greatest album Rob Gould has ever made and is the album that his career has been leading to. A triumphant masterpiece - James R Turner - Albion
in the still of the night with just the stars and moreporks (owls) for company, then this is perfection on a disc - Silhobbit
a beautiful album by a great musician..an absolute joy! -'Progmeister'
an intruiging and deeply compelling album.. - 'DPRP'
Gould's finest album to date..Highly Recommended - 'The Classic Rock Society'
very hypnotic and somehow spiritually magic... beautiful, well composed and delivered music - 'Progplanet'
'Port Sunlight' - an exquisite and an amazing track to which I find myself returning over and over - 'Fireworks'
Gould is een begaafde toetsenman en componist. Daarom verdient hij het om door een label opgepikt te worden - 'IO Pages'
love it , love it! - ARFM Soundscapes
A beautiful journey, a dream where you do not like to wake up from - 'Prognosis'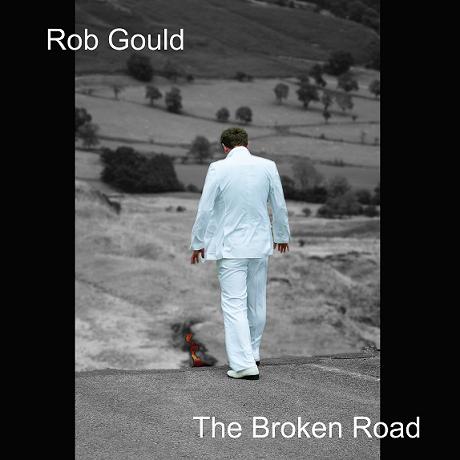 track listing
1.Away With The Fairies 3.58
2.The Singularity 2.42
3.The Deeper You Go The Smaller You Become 2.14
4.The Broken Road 7.43
5.Blip 2.34
6.Zeplin III 2.32
7.The Shimmering Mountain 3.13
8.Daybreak In The Graveyard Of The Sentient Robots 2.58
9.Human Satellite 4.48
10.The Curve 2.04
11.Port Sunlight 11.36
12.Adrift 1.53
13.Land Ahoy 2.03

About The Broken Road
The Broken Road is Rob Gould's 6th solo album, and the first to feature worded 'songs', also the first to have co-written compositions.
Fiona Ford providing lyrics and melody for two tracks, The Singularity and, title track, The Broken Road.

Lesley Davies has written the lyric and melody for Human Satelilite, and Richard Taylor co-wrote / improvised
the track The Deeper you Go, The Smaller you Become with Rob.

The album also features guest appearances from former Ashtar, and Fula members, Eduardo Capella (electric guitar),
Fernanda Gollo (operatic voice and cave angel), Jason Gilman-Hawkes (acoustic guitar), Nigel Moss (bass)
and Gerard MacDonald (sax), plus Christian Butler (guitar).
The Broken Road is Rob's first release in 5 years since the 2007 avant garde, part live / part studio, Dome,
and is split into a more digestable 13 tracks, and opinion already suggests the best work from Rob to date.
© Rob Gould. All Rights Reserved.